Website last updated: 21 May 2013 @ 12:29
TEAM HEADLINES
11 Apr 2013
THE RESERVES WON BIG IN THE LEAGUE CUP SEMI FINALAND WILL NOW LOOK TO FINISH THE SEASON ON A HIGHBTC CUP SEMI FINAL RESULT...
Cup Semi Final
02 Apr 2013
SATURDAY 06 APR 2013 Berkshire Trophy Intermediate CupSEMI FINALCookham Dean Res v Taplow United ResReferee: Steve Cl...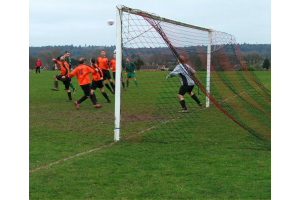 Cup Quarter Final
24 Feb 2013
Saturday 2 March Kick Off 2PMBerkshire Trophy Intermediate Cup Quarter Final Royal Albion v Cookham Dean Reserve...
YMCA RAPIDS AWAY
20 Feb 2013
DATE: Saturday 23 Feb 2013Reading YMCA Rapids v Cookham Dean Res GROUND: The Cauldron, Padworth Lane, Padworth RG7 4HY O...
Calling all Cookham Dean Players
18 Feb 2013
Win an England team experience! Your chance to play at Wembley, train at St George's Park, stay in the team hotel and wat...